Maybe you've had them for ages and the kids don't want them.  Maybe you've inherited a nice collection.  Whatever the reason, knowing where to sell old baseball cards (and other sports cards) is sometimes a dilemma.
You can list on eBay and while there's a huge audience out there, it can be time consuming.  If you don't know the cards well, listing correctly so bidders find them can also be an issue.
Vintage Baseball Cards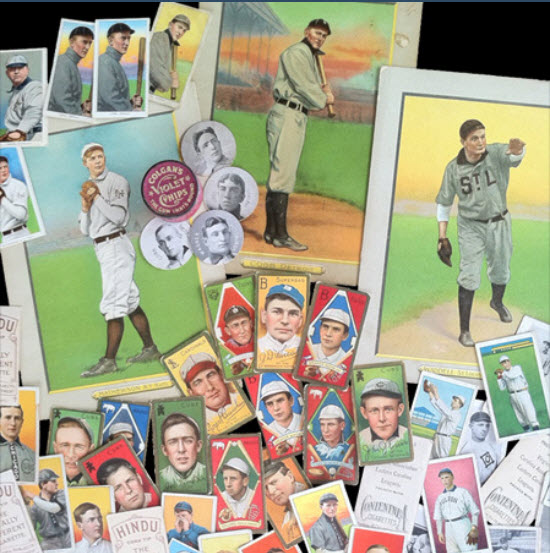 The first thing to determine is…what exactly is an "old" baseball card?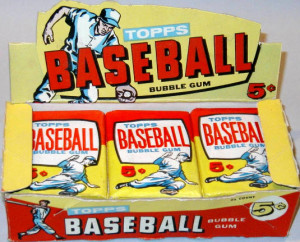 While you may think of the 1990s as a long time ago, in the world of vintage collectibles, it's really not.  And the problem is that most sports card products from the mid-1980s through the early 1990s were produced in massive quantities.  They literally aren't worth much of anything.  You're better off getting what you can at a garage sale, advertising them on Craigslist or donating them (if you can find someone who'll take them).
However, if you have pre-1980s cards to sell—especially pre-1970s cards and memorabilia (programs, autographs, photos, game-worn gear, etc.), the market is better.  Unless you're sitting on a gigantic stash of mint Mickey Mantles, you won't get rich overnight, but if you have quality vintage baseball cards from 1900-1975, we can probably help you move them.  If you're looking for 'full book value', however, you're not likely to get it.  Dealers buy to re-sell and the 'book' changes almost daily in today's world because of the number of transactions taking place.  Few cards trade at the 'book level' anyway these days.
Options for Selling...Or Not
If you do want to list your cards online, you can try eBay's selling platform.  Be sure to describe them in detail and show photos of a few of the more valuable cards (eBay allows up to a dozen pictures per listing so be sure to take advantage of that option).  You can also try sites like COMC.com.
You might decide to keep them yourself and finally fill out those sets you used to work on.  Searching on eBay for missing cards is a snap and doing it might reignite that collecting fire.
If not, you can contact us and we'll try to put you in touch someone who might be able to take your vintage sports cards on consignment (auctions are very popular in the sports memorabilia industry) or buy them from you outright.  Please be as specific as possible with what you have and be prepared to provide scans or quality photographs... and again, the older, the better.