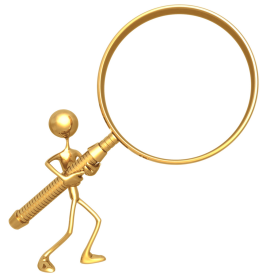 The concept of sports card grading has been around for decades.  Early collectors like Jefferson Burdick, Buck Barker and Lionel Carter gave grades to their baseball cards, even if they were a little different than some of the terms we use today.  "Professional" grading has only been around since the 1990s, however.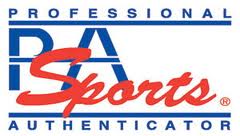 It wasn't until Professional Sports Authenticator (PSA) was born that cards were viewed by independent third part

y graders, assigned a numerical and corresponding word (gem mint, mint, near mint-mint, near mint, excellent-mint, excellent, etc., etc.) and placed in a slab for safe keeping.
Since that time, we've seen other grading companies come (and some go).  At the moment, PSA is joined by Sportscard Guaranty (SGC) and Beckett Grading Services (BGS)  as the most widely recognized graders in the hobby.  That isn't likely to change anytime soon.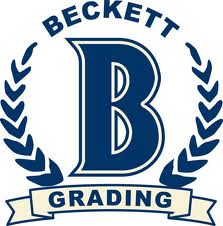 While their methods, holders and labeling may be different, the concept is the same.  Third party grading is meant to give the buyer and seller a point at which they can agree regarding the condition of any trading card.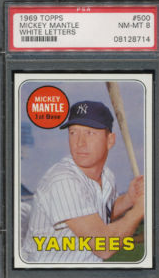 PSA now uses 'half grades' for cards its graders feel are 'tweeners'…cards that are better than one full grade but not as good as the next  highest full grade.  SGC uses two digits..starting at 10, going to 20 and upward through 98.  It also includes a numeric grade below its own number that generally matches what PSA uses.  Beckett uses half grades and also assigns individual grades for corners, centering,etc.
PSA grades more cards than any other company.  SGC is often lauded for its grading of pre-World War II cards while Beckett is often the choice for modern issues.  However, all three grade cards of all eras.  It's usually just a matter of personal preference, price, service, etc.
Graded cards often sell at a premium, although sometimes if the grade isn't what you'd hoped for, the cost of the grading may be more than what the card is worth.  This is where bargains can be found on eBay.  For instance, PSA 7 cards are very nice and common cards from the 1960s and 70s in that grade (and even 8s) can often be found online for $5 and less.  You'll build a nice collection for a cheap price.
When determining whether to have your cards graded, it's best to consult a dealer to see what he thinks they would grade if sent in.  Newcomers often overstate the grade of their cards.  In the case of sports card grading, mint means just that—mint.  Razor sharp corners, good centering, no print flaws, scuffing or other issues.  Until you're certain of your ability to grade, it's best to buy a few cards in various grades or look at online guides to see what constitutes a specific numeric grade.