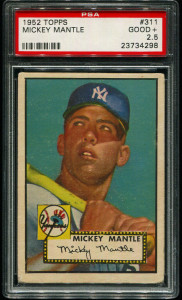 They've always been sort of an American icon and even today, in the electronic era, they've maintained their iconic status.  If you're rediscovering them or whether you're looking to delve into the vintage side of things for the first time, here are some key suggestions when it comes to the best old baseball cards to collect.
Whether looking for collectibles in simply "decent" condition so you can accumulate a larger collection or investing in the precepts of market values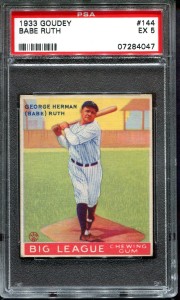 and profitability, America's favorite pastime lives on thru today's fans and entrepreneurs.
Book value and market value often play key roles when making a purchase, and it's the player, the condition and the availability of each respective card that determines price.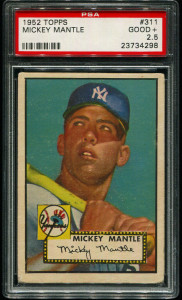 Over time, a few absolutes have come to the forefront.  First is that Babe Ruth is king.  Any original Ruth card from his playing days always has value—most running $1,000 and up for decent quality.  The rising value of Ruth cards is no fad and it's hard to imagine a time when they aren't a good investment.
Yet there are also iconic cards from the 1950s-70s that have not only maintained their value but increased over time.  Most won't cost what a nice Ruth would but are also considered collector favorites.
Mickey Mantle: Mantle's rookie card was in the 1951 Bowman series and isn't cheap, but still lags behind the 1952 Topps issue. Known to be one of the most popular trading card names in MLB history, either is considered a solid blue chip investment.  They've literally always appreciated in value. However, that's true of virtually any quality, original Mantle card from 1951-1969.  Buy the best card you can afford, with an eye on centering and overall eye appeal.  We'd highly recommend buying cards graded by PSA, SGC or Beckett.  See original Mantle cards on eBay here.
Willie Mays: The Say Hey kid is one of the best players the game has ever seen, as the popularity and trading value of his likeness remains a hot ticket to punch. His accomplishments in both New York and San Francisco have allowed the MLB superstar to remain relevant on the trading block for investors and collectors alike.  Like Mantle, Mays' rookie card is in the 1951 Bowman set and his 1952 Topps issue was in the scarce "high number" series.  Both lag behind Mantle in value but are still a solid play and his 1953 Topps card is also a winner.  Extremely high grade (8-9 level) Mays cards from later years are also worth a look and provide good value.
Hank Aaron: While he no longer holds the record for most career home runs, many still consider "Hammerin' Hank" to be baseball's truest long ball hitter.  Aaron's rookie card in the 1954 Topps set has been a steady performer and a great looking card to boot.  It's considered one of the top 10 cards of all time.  He was card #1 in the 1974 Topps set, the year he broke Babe Ruth's record of 714 homers.  The uniqueness of the card from the others in the set offer proof make it a wonderful example to own at a price that's usually within anyone's budget but investing in quality early Aaron cards is never a bad thing either.
Roberto Clemente: Clemente helped the Pirates win two World Series titles in 1960 and 1971, then perished on a mission of mercy. Almost a deity in Pittsburgh and in among the world's Latin population, Clemente's 1955 Topps rookie card has been exceptionally hot in recent years with values rising in rapid fashion. All Clemente cards are desirable but 1955-1960 are the best to collect. Although there's no shortage of easily accessible and affordable Clemente cards to go around, his popularity value will live on as one of the humblest superstars in professional sports.
Sandy Koufax: The Man with the Golden Arm helped the Los Angeles Dodgers win three World Series titles between 1959 and 1965. His 1955 rookie card as a Brooklyn Dodger has long been one of the Golden Era's most popular but high grade Koufax cards from any year are desirable. Koufax cards date from 1955-1966, testimony to his relatively short career. Koufax's star power and popularity on both coasts—and especially with Jewish collectors who have extra respect for his commitment-- remain extremely high.   Cards of one of the most unhittable southpaws to ever take the mound in Major League history are good as gold.