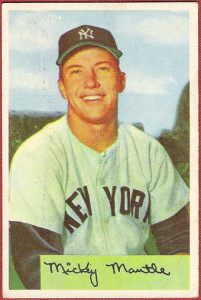 There is at times a correlation and at times a difference between sports card collecting and sports card investing. Sometimes those worlds collide and at other times they combine and merge perfectly. There have been plenty of books written about card investing and those tomes have covered cards both old and new. Here are some of the most popular ideas concerning baseball card investment advice, accumulated over the years.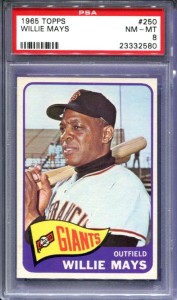 First, the best advice is always buy the best players in the best grade you can afford. The top tier Hall of Famers in the best condition will often hold or increase their value and they will always be the easiest cards to move should you need to sell later. Some people call that the "mom test". If the player you like in is someone a person with little or no interest in sports has heard about, then you have a pretty solid person to collect. The players in the sports pantheon such as Babe Ruth, Ty Cobb, Wayne Gretzky or Michael Jordan all have their legends down pat. Most people have heard of them and there is not the same name recognition issue even as with a possibly younger superstar such as Sidney Crosby or Mike Trout.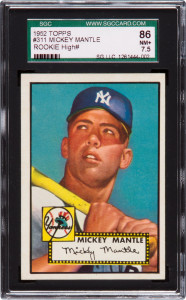 In addition to passing the name test, there is also the condition issue. Many collectors are happy just to have a card of any player as a filler but if you are looking for investment, the way to go is to buy the best grade of card for these players available. And frankly, in today's world that needs to be done by owning cards graded by one of the big three professional authenticators. If you want to maximize value, those cards need to be in a third party graded holder and thus be available to be sold immediately.
Another issue, sometimes not as well thought out is that cards need to be from actively collected sets. While the Panini National Treasures and Flawless products are super high end and the cards thus have an intrinsic value because of the pack's costs, those packs are so far out of line with what most collectors can afford that many collectors will not even put them in their sights. The Bowman Chrome baseball signed cards are popular if for no other reason than the packs are affordable to many collectors. More people have interest in those cards than in the Flawless or National Treasures cards.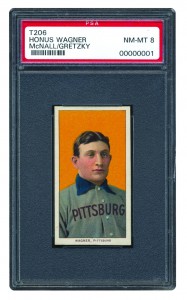 This theorem is also true in vintage cards as the good term would be, if you have to explain the card, then less people would be interested. There are several Honus Wagner cards from his playing career which are much rarer then the T206. The E105 Mello Mint card came to mind and while those cards are very tough, the prices do not reflect the scarcity of the heavier collected T206 set. Since the T206 set is more available, the lure of the most famous card in hobby history far outweighs the fact that other Wagner cards from that era, which are rarely seen, are very inexpensive in comparison.
This is one of the hardest concepts for most people to realize but sell when the market on a set, a player or even a specific card is rising. The best term is to sell into a rising market. When a player is on the rise, that is the time to sell an item instead of waiting for the market to peak and then selling on the downside. It is always better to sell at take your profit and then re-invest rather than wait and join what could be an over supply. As I once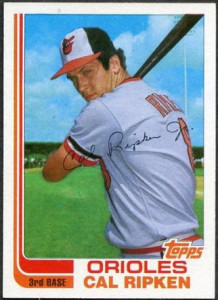 wrote, after those 1952 Topps Mantle cards sold in early 1980 to dealers for what was considered the aggressive price of $3000 each the next issue of the Trader Speaks had what I counted as 17 of those cards available where there might not have been 17 available over the previous two years. The higher prices brought out those cards and helped to cause a then market reduction down to $500 within two years.  Of course, today 1952 Topps Mantle cards have grown wildly in value but you can still find at least a dozen or more at any one given time on eBay.
Although that is ancient history in terms of card collecting, the same idea still runs in that when a modern player is hot you sell them now rather than later. I can't recall the last time anytime asked me for any Jose Abreu card although he had a great rookie year and is the 2014 American League Rookie of the Year, And the biggest percentage in 2011 Topps Update Mike Trout cards has already occurred as an example.
The other part of card investment and this could be used as both old and new is the term "buying at the dip". We've talked about this in the past but even for modern players, there is usually a time (I think only Cal Ripken Jr. and Derek Jeter avoided this fate) where the player's cards softened during their career. In a different way this is also true for vintage cards as while the player's careers are well settled sets can either get more popular of soften considerably.
Today all these T206's "printing freaks and mis-cuts" are very popular while maybe 10 years ago these cards were not even sought after. That is translating to modern cards as well as miscuts and blank backs are gaining steam where a few years ago people discounted them as not as nice as well centered cards. If you own some of those miscut cards this may be the time to sell as you are selling into the rising market instead of waiting for the market to peak.