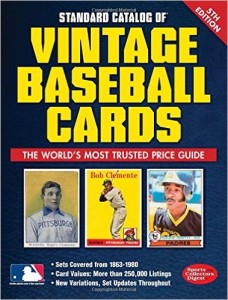 If you're looking for a comprehensive resource, a good place to start is the newest edition of the Standard Catalog of Vintage Baseball Cards.
While memorabilia and autographs are strong sellers at auction, it's high-grade and rare old cards that are still the backbone of auctions, card shows and shops around North America.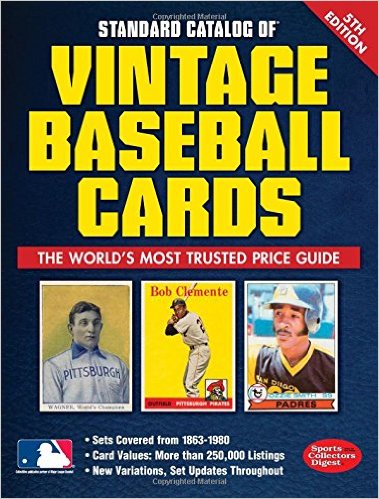 The 5th Edition of the Standard Catalog has been released, offering hundreds of pages of valuable information including identification, checklists and, of course, values of baseball cards dating back to the 19th century.
One notable change in the 2015 edition is how the listings are organized. Since a card's set of origin is a key element in identifying it and determining value, wherever possible, the sets are listed alphabetically by a key element, such as manufacturer's name.
Among each set cards are listed by their designated number, and each card is listed with values in three grades of preservation. Leading off each type of set is an image of a card, accompanied by brief historical information about the team or the issue, along with details about variations, and the format or design of a card — to aid in identification and authentication.
The Standard Catalog of Vintage Baseball Cards has data for card issued through 1980, which is generally considered the demarcation line between 'vintage' and 'modern' baseball cards. It includes updated values in three grades of condition, and the more than 250,000 card listings represent tobacco, bubble gum, regional, specialty issue and promotional baseball cards, as well as vintage Minor League cards.
Published by Krause Publications the new edition of the Standard Catalog retails for $32.99 but can be found for less via this link
.