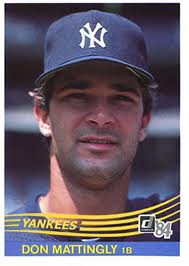 Fleer was back in 1981, having finally won its court battle. Donruss also entered the sports card business and in less than ten years later, the 1989 Upper Deck baseball cards began a bit of a revolution, with an eye toward higher quality cards, counterproof holograms on the back and the advent of autographed insert cards just a year later.  In the 1980s baseball cards went from the same old cardboard we had known since the 1930s to a new world of competition, holograms and rookie card mania.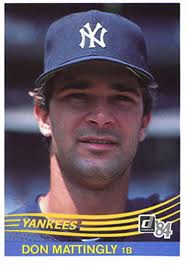 The market for 1980s baseball cards was strong as the general public began to see what some of those old  cards that were in America's attics were bringing on the open market.
Interest gradually increased throughout the decade, especially after the much-publicized court case challenging Topps' monopoly brought the new players into the market. Rookie cards of players like Don Mattingly and Darryl Strawberry got a lot of attention by 1984 thanks to their home city of New York, but it wasn't until the late 80s, when those early-mid 80s rookie cards were still hot and valuable and Upper Deck came on board that there was a 'boom'.
Mr. Mint, Alan Rosen,  appeared on national TV a couple of times and America went to its closets and rediscovered their collections or started new ones. Topps got some buzz for its 40th anniversary too, in '91.  Collectors young and old awaited the arrival of Beckett's monthly magazine. Non-collectors buying for 'investment' because everything was growing in value throughout the decade.
As a total of five companies battled for market share by the end of the decade, production ramped up to meet demand.  Only this time, too many cards were produced.  Starting in about 1986, and continuing through the mid-1990s, non-collectors began stockpiling unopened boxes and sets.  By the late 90s, it was obvious that none were worth even their original purchase price.  The original speculators were gone, dumping product on the market.  There wasn't much talk outside the hobby about 'overproduction' until several years later when the material stopped selling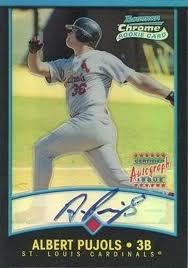 , eBay revealed how easily available it was and the kids who collected during that 'boom' were long gone.
Dozens of sets inside each company's brand were produced from the late 1990s on, leading to another problem:  confusion in the marketplace that still exists today.
The 1981-present era isn't devoid of great cards.  You can find value in 1982 Topps Cal Ripken rookie cards (both his #21 from the regular set and his Topps Update card from the year-end boxed set), the 2001 Bowman Chrome Albert Pujols and the 1989 Upper Deck Ken Griffey Jr.
As those 1980s and 90s youngsters grow into adulthood, many are coming back on board, bringing their kids in tow as they go back to buy some of the cards they couldn't afford when prices were high.
The autographed insert cards that became the rage by the late 1990s, now provide the basis for the modern card market.  They are the true stars of the 1980s to present baseball card market, but you can be excused for having a soft heart for those old cardboard heroes of the one manufacturer era. Click here
to shop for 1981-present baseball cards, sorted by year, via eBay.