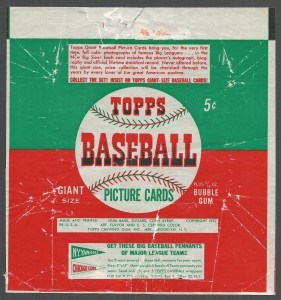 1952 Topps baseball cards have reached almost iconic status among sports collectors.
The set has a number of factors working in its favor. It marked the young company's first attempt at creating an all-encompassing baseball card set featuring players of the day. Topps didn't skimp, creating 407 cards over three series.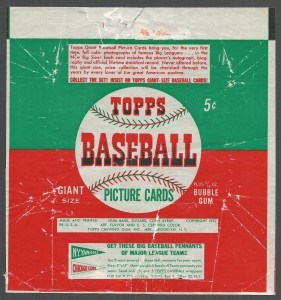 The cards were of a size that hadn't been seen before. The early Bowman sets were small, likely so they would be a comfortable fit in the hands of kids. But Topps took the 'bigger is better' approach and found a welcoming audience.
That hasn't changed.
The full color '52 Topps set is still regarded as one of the most beautiful sets ever produced.
Of course, it doesn't hurt that the third series includes the first Topps Mickey Mantle card. Mantle appeared on the last series of 1951 Bowman, but it's relatively rare today because of what the company did with its leftover cases of third series cards.
They dumped them into a watery grave.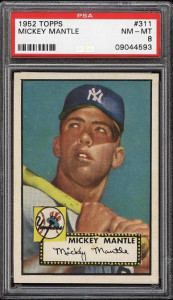 It's one hobby legend that is actually true. No one can remember whether it was into the ocean, the harbor or the Hudson River, but in the late 1950s, Topps unceremoniously disposed of a few hundred cases of the product to make room in its warehouse. The cards didn't sell late in the year and Topps couldn't even give them away, so overboard they went. It's hard to believe today, but in the early 50s, cards were just kid stuff and if kids weren't interested….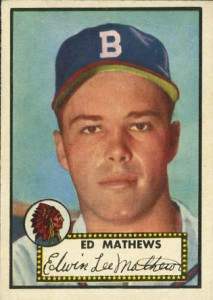 The infamous 1952 Topps dump is why any third series card—not just the Mantle rookie—is hard to find. Those in high grade are extremely expensive, even common cards.  Jackie Robinson and Eddie Mathews are two other cards from the famous "Mantle series" that sell for high prices in virtually any grade.
A complete master 1952 Topps set once brought over $1 million at auction. Each was graded PSA 8. The Mantle card (#311) drew the highest bid. With a 17.5% buyer's premium tacked on, the winner paid $98,177 for the Mantle card.  That record would be blown away multiple times in the years to come with two different PSA 8s selling for more than $400,000 in 2015.
Another popular card in the set is the
1952 Topps Andy Pafko
. Few #1 cards in vintage sets survive in high grade, partly because they were usually on top of a stack and thus were subject to rubber band indentations and a lot of handling.
It's a major challenge to complete, but chasing 1952 Topps baseball cards is a noble pursuit if you can handle the hunt.  Check out some '52s for sale and auction below.